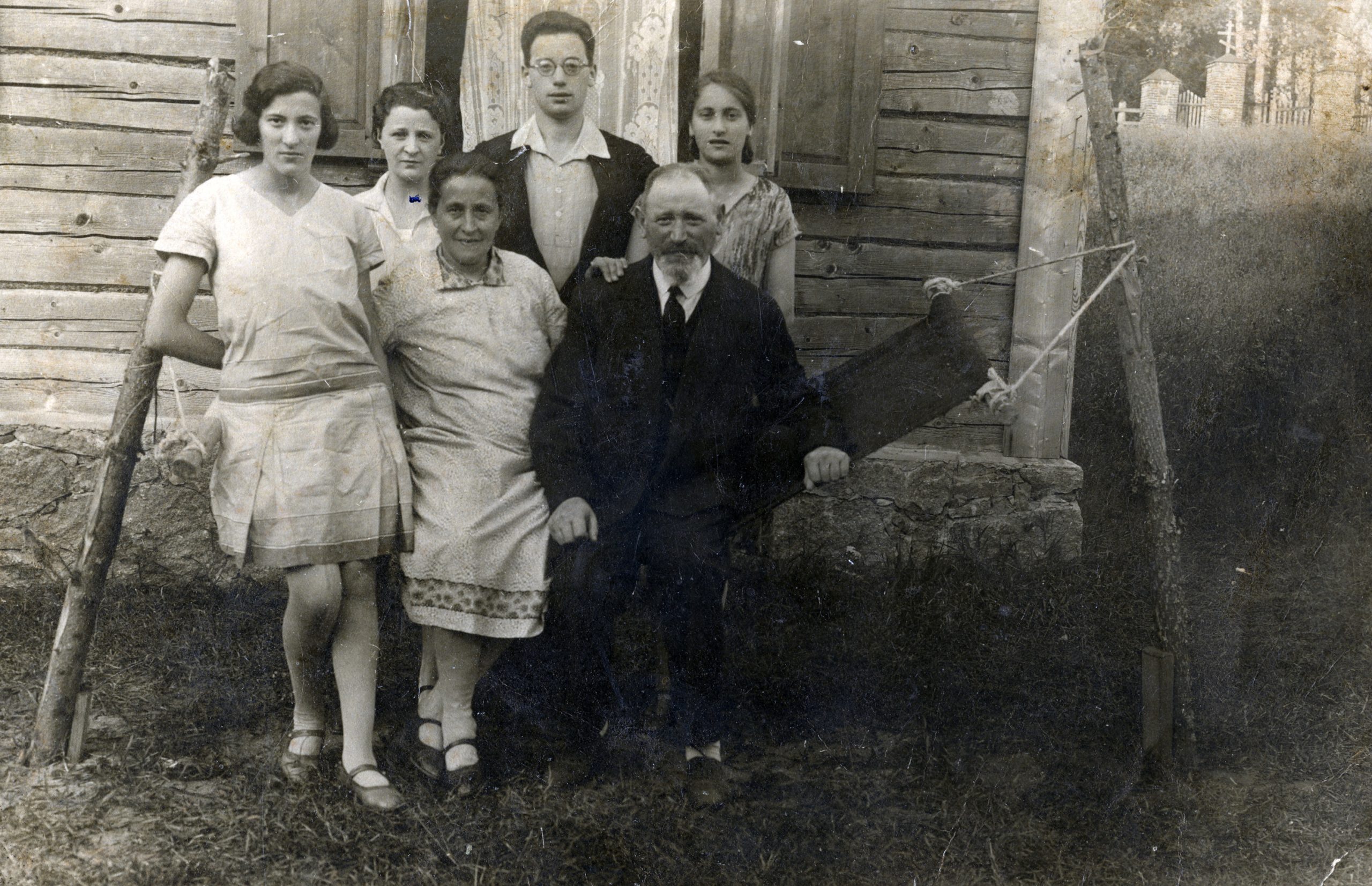 THE WORLD JEWISH RESTITUTION ORGANIZATION (WJRO) WELCOMES GOOD WILL FOUNDATION'S SYMBOLIC COMPENSATION PROGRAM FOR IMMOVABLE PRIVATE PROPERTY EXPROPRIATED IN LITHUANIA DURING THE HOLOCAUST & ITS AFTERMATH FOR ELIGIBLE SURVIVORS & THEIR HEIRS
Good Will Foundation to administer one-time symbolic payment to eligible Lithuanian Jews or their heirs; provides total of €5-10 million to be distributed to approved applicants
(New York, NY) February 13, 2023: The World Jewish Restitution Organization (WJRO) welcomes the announcement by the Good Will Foundation that Lithuanian Holocaust survivors or their heirs can now apply for the Compensation for Immovable Private Property in Lithuania program.  The application deadline is December 31, 2023.
The program is a result of legislation (Law No. XI-1470, as amended) which was introduced in November by Lithuanian Prime Minister Ingrida Šimonytė and signed into law by President Gitanas Nausėda on December 29, 2022.  It aims to provide a measure of justice for Holocaust survivors and their families who were excluded from previous restitution legislation in Lithuania.
"The Compensation for Immovable Private Property in Lithuania program is a symbolic acknowledgement by the Lithuanian government of Holocaust survivors and their families who had their property wrongfully taken from them. We welcome all that are eligible to apply for this program," said Gideon Taylor, Chair of Operations, World Jewish Restitution Organization (WJRO).
"It is almost eighty years after the end of the Holocaust and as survivors are aging, this symbolic program serves as a meaningful acknowledgement of their material losses during the Holocaust and its aftermath. While it cannot totally recompense all the loses what was taken, it is a further recognition of the murder and robbery that Lithuanian Jews suffered during the Holocaust. We applaud Lithuania's leadership for this step and hope this important law will serve as a bold call to action for other European countries to urgently address the exclusion of many Jewish survivors and their families from private property restitution processes," said Mark Weitzman, Chief Operating Officer, World Jewish Restitution Organization (WJRO).
The application can be found at the Good Will Foundation website here.
The deadline to apply is December 31, 2023.
Funds will be distributed to eligible applicants by July 1, 2025.
Background         
Over a decade ago following intensive negotiations with the Lithuanian Jewish Community and WJRO, the Lithuanian Parliament (Seimas) passed legislation to pay €37 million in compensation for former Jewish communal property. This payment represented only partial value of the properties; however, it provided much needed funds to support Jewish communal life in Lithuania, restored several Jewish heritage sites, and offered modest payments to needy survivors.
WJRO, the Jewish Community of Lithuania, and the Association of Lithuanian Jewish Religious Communities formed the Foundation for the Lithuanian Jewish Heritage in 2005. In 2011, the Foundation for Lithuanian Jewish Heritage established the Good Will Foundation to distribute 128 million litas (approximately to €37 million) provided by the government pursuant to the legislation passed that year. In 2014, the Good Will Foundation allocated its first grants to programs to support Jewish life. Approximately $1.1 million of the initial compensation offered in the legislation provided for symbolic payments to over 1,550 surviving Lithuanian Jewish Holocaust victims worldwide. The remaining resources are being paid out over ten years to fund religious, cultural, health care, and educational programs for Lithuanian Jews.
During World War II, the Nazis and local collaborators annihilated over 90% of the 220,000 Jews in Lithuania. About 5,000 Jews currently live there.
###
For media inquiries please contact pr@wjro.org.il