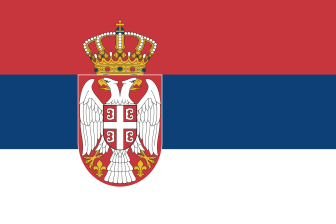 The Nazis and their collaborators murdered approximately 85% of the 35,000 Jews who lived in Serbia before the war.  Around 3,000 Jews currently live in Serbia.
Serbia is the first country since the Terezin Declaration was issued in 2009 to pass a law specifically restituting heirless Jewish Holocaust-era property.  Passage of this legislation was the culmination of more than two years of intensive efforts by WJRO.
In February 2016, Serbia enacted The Law on Elimination of the Consequences Made by Confiscation of Property of Holocaust Victims Who Have No Legal Descendants, to address heirless and unclaimed Jewish property.  Specific elements of this law include €950,000 per year for 25 years in compensation to the Federation of Jewish Communities in Serbia (SAVEZ) to support the revitalization of the Serbian Jewish communities, and in rem restitution (return of a property) to the Serbian Jewish communities of heirless and unclaimed movable and immovable property.
Holocaust survivors and their heirs have the opportunity to obtain any of their property that will be returned to the Serbian Jewish communities. In addition, distribution of revenues from compensation and restitution will support Holocaust survivors; social welfare of Jews living in Serbia; Holocaust research, commemoration and education; and sustaining Jewish communities and religious and cultural activities. At least 20 percent of those revenues in the first decade will be directed to assist Serbian Holocaust survivors now living in Serbia or abroad.
The law also establishes a Supervisory Board, with representation from WJRO, SAVEZ and the Serbian government, to supervise and monitor the management of funds.
In October 2011, Serbia enacted The Law on Restitution of Property and Compensation, which established a two-year deadline for filing private property claims ending in the beginning of March 2014. The two-year period to file claims did not sufficiently take into account the difficulties for elderly Holocaust victims or their descendants, both in Serbia and throughout the world, to become aware of the claims deadline, obtain all required documents, and secure needed assistance for submitting claims.
The Law on the Restitution of Property to Churches and Religious Communities, enacted in 2006, regulates the return of confiscated communal property for churches and religious communities, including the Jewish communities. Substitute property or compensation is to be provided when in rem restitution is not possible.
Only a limited number of properties were returned to the Jewish communities under this law.  The Jewish communities in Serbia identified 609 pre-war properties as having belonged to Jewish communities in the country, including synagogues, schools, mikvehs, orphanages, old age homes and 120 cemeteries. The Jewish communities submitted 520 communal property claims by the expiration of the claims filing deadline in 2008. As of December 2016, only 27 properties were returned, although the heirless property law provides the opportunity for the Jewish communities to file claims for certain communal properties.
Compensation Benefits
Compensation Benefits- Click here to learn how Serbian Holocaust survivors may apply for compensation under an assistance program administered by SAVEZ.
Relevant Press Releases & News