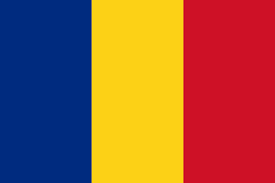 Approximately 756,900 Jews lived in pre-war Romania. It is estimated that over 300,000 Romanian Jews were murdered during the Holocaust. Of these victims, around 165,000 lost their lives under Romanian administration, while about 135,000 were killed in territories under Hungarian control.  At least 115,000 Ukrainian Jews were also killed under Romanian occupation, and the fate of an additional 100,000 Romanian Jews is not known.
Private and Communal Property
Beginning in the 1990s, Romania has passed a series of laws for private and communal property restitution resulting in complex processes that sometimes overlapped or conflicted and were not efficiently enforced. Claims processing, as well as the restitution of, or compensation for, such property has proceeded very slowly.  Years after the 2003 claims deadline, tens of thousands of private property claims and hundreds of Jewish communal property claims remain unresolved.
In 1997, the WJRO and Federation of Jewish Communities of Romania (FEDROM) established the Caritatea Foundation, which assumed responsibility for submitting claims for confiscated, formerly Jewish communal property, as well as for managing any recovered property or related compensation.  The Caritatea Foundation applies the proceeds from restitution of Jewish communal property in Romania to sustain and revitalize the Romanian Jewish communities, preserve Romanian Jewish heritage, and assist needy Holocaust survivors from Romania.
Following a 2010 decision of the European Court of Human Rights, Romania passed legislation in April 2013 aimed at speeding the restitution and compensation for existing private property and communal property claims. In September 2013, the WJRO sent the Romanian government a position paper outlining problems with the legislation, including provisions that unfairly delay and/or reduce compensation for many properties.
In February 2015, the Romanian government established a Working Group on restitution with WJRO and FEDROM to identify administrative and legislative changes to improve the process of restituting private and Jewish communal property.  Subsequently, in May 2016, Romania passed legislation to address three initial priority issues identified by the Working Group: prioritizing processing of restitution claims of victims of the Holocaust, addressing obstacles to the return of properties that were abusively "donated" by Jewish communities and other national minorities; and resolving difficulties faced by the Caritatea Foundation and other national minorities as legal successors to separate entities whose property was confiscated.
The Romanian government formed in August 2017 a new Working Group with WJRO and FEDROM to further improve the restitution process for private and communal property, as well as to make pensions more accessible for Romanian Holocaust survivors.  WJRO has presented the Romanian government specific proposals to address continued issues inhibiting the restitution of property to the Caritatea Foundation and to Holocaust survivors and their families.
There continues to be significant problems with the restitution process, including delays, overly narrow interpretations of the law, and frequent requests for unnecessary, and often unavailable additional documentary evidence.
Romania has not addressed heirless or unclaimed property left by victims of Holocaust persecution. Romania committed to restitution or compensation for Jewish heirless property in the Treaty of Peace, signed in Paris on February 10, 1947.
In November 2016, Parliament passed legislation to extend an existing monthly pension, as well as other benefits, to Romanian Holocaust victims, and other victims of persecution, who no longer have Romanian citizenship.   The pension provides up to 700 lei (approximately $150) a month based on the type and length of persecution.  In July 2022, an agreement was negotiated between Israel and Romania, which cleared the way for the Romanian government to finally accept official Israeli documentation and provide monthly pensions to approximately 15,000 Romanian Holocaust survivors now living in Israel.
Few Holocaust survivors have benefited from this new legislation because the application is burdensome and difficult to understand for survivors applying from abroad.  The World Jewish Restitution Organization has proposed specific steps to improve the implementation of the law.
Relevant Press Releases & News