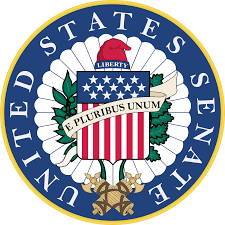 US SENATE URGES SECRETARY OF STATE POMPEO TO "ACT BOLDLY AND WITH URGENCY" TO ENCOURAGE POLAND TO RESTITUTE PROPERTY TO HOLOCAUST VICTIMS
Bipartisan letter signed by 88 Senators including all Senators running for President
 New York, NY (August 5, 2019)  Eighty-eight US Senators signed a bipartisan letter led by Senators Tammy Baldwin (D-WI) and Marco Rubio (R-FL) urging Secretary of State Mike Pompeo to "act boldly and with urgency" to encourage Poland to resolve the issue of private property restitution to Holocaust victims. The letter was signed by the Senate Minority Leader and other key Senators, including the chair and ranking members of the Senate Foreign Relations Committee, the Subcommittee on Europe, and the Armed Services Committee, and all Senators running for President.
The letter states, "Now is the time, while the last Holocaust survivors are still alive, to back up our words with meaningful action.  We encourage you to pursue bold initiatives to help Poland to resolve this issue as quickly as possible."
"Poland should heed this resounding call by the US Senate for justice for Holocaust survivors and their families.  Holocaust survivors, and other Jews and non-Jews, have waited too long for Poland to pass legislation to address property first taken by the Nazis and then nationalized by the Polish Communist regime," said Gideon Taylor, Chair of Operations, WJRO.  "The World Jewish Restitution Organization is grateful to Senators Baldwin and Rubio for leading this effort and all of the 88 Senators for pressing for urgent action."
"This letter demonstrates once again that the United States Congress cares deeply about Holocaust survivors and remains steadfast in pursuing justice for them," said Eric Gallagher, WJRO Washington Representative.
The Senators commended Pompeo for his public statement in February in Warsaw in support of this issue.  In a press conference with Polish Minister of Foreign Affairs, Professor Jacek Czaputowicz, during his first official visit to Poland as US Secretary of State, Pompeo said:  "We also appreciate the importance of resolving outstanding issues of the past, and I urge my Polish colleagues to move forward with comprehensive private property restitution legislation for those who lost property during the Holocaust era."
The Senators also wrote, "Prime Minister Morawiecki's response to your comments, in which he said that Poland has 'resolved' this issue, was deeply troubling. As you know, the issue has not been resolved, nor will it go away."
This letter follows a March 2018 bipartisan letter to Prime Minister Morawiecki authored by Senators Baldwin and Rubio and signed by 59 Senators urging Poland to quickly pass restitution legislation that does not discriminate against Jewish Holocaust victims or their families. At that time, Poland's government had proposed legislation to try to resolve the issue of property restitution. While the initial proposal had flaws that would have excluded most Holocaust survivors and their families, its introduction reflected the government's recognition that comprehensive legislation is needed. In announcing that proposal, Polish Deputy Justice Minister Patryk Jaki said that he was "ashamed" that Poland had not introduced legislation for the restitution of private property in the 28 years since the fall of Communism.  "This should have been taken care of a long time ago," he said.
As the Senators note, Poland is the only country in the European Union that has not passed comprehensive national legislation to return, or provide compensation for, private property confiscated by the Nazis and/or nationalized by the Communist regime. Approximately 3,300,000 Jewish people lived in Poland prior to the war.  About 90% of Polish Jews were murdered during the Holocaust.
The letter can be found here.
Senators Baldwin and Rubio issued a joint press release about the letter today.
For media inquiries please contact pr@wjro.org.il