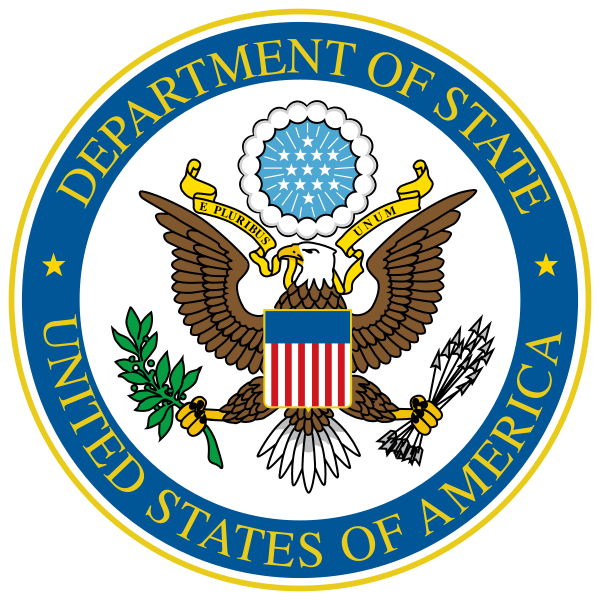 THE WORLD JEWISH RESTITUTION ORGANIZATION (WJRO) WELCOMES THE APPOINTMENT OF CHERRIE DANIELS BY US SECRETARY OF STATE MIKE POMPEO TO THE POSITION OF SPECIAL ENVOY FOR HOLOCAUST ISSUES
(New York, NY) September 13, 2019:  The World Jewish Restitution Organization (WJRO) welcomes the appointment of Cherrie Daniels by US Secretary of State Mike Pompeo to the position of Special Envoy for Holocaust Issues. Founded in 1999, the Office of the Special Envoy for Holocaust Issues develops and implements US policy to return Holocaust-era assets to their rightful owners, secure compensation for Nazi-era wrongs, and ensure that the Holocaust is remembered and commemorated appropriately.
"Ms. Daniels' appointment reflects the continuing commitment by the US State Department, under Secretary Pompeo's leadership, to the resolution of outstanding Holocaust-era property issues in Europe," said Gideon Taylor, Chair of Operations, WJRO.  "We look forward to working closely with her. Time is of the essence to seek justice for Holocaust victims whose property was wrongfully taken from them."
The US Government has long been a leader in the effort for justice for Holocaust survivors.  In May 2018, President Trump signed into law the Justice for Uncompensated Survivors Today (JUST) Act, which was passed unanimously by both houses of Congress.  The JUST Act requires the State Department to submit to Congress a report later this year on the progress of countries on the restitution of Jewish assets seized during the Holocaust.
Ms. Daniels appointment was announced yesterday by the State Department spokesperson.
https://www.state.gov/briefings/department-press-briefing-september-12-2019/
Below is an excerpt:
Moving on, today I have the pleasure of announcing our new Special Envoy for Holocaust Issues, Cherrie Daniels. Cherrie, who is a career member of the senior Foreign Service, brings a wealth of knowledge and experience to this role. Most recently, she served as director of the executive secretariat staff in the Office of the Secretary of State. Established in 1999, the Special Envoy for Holocaust Issues works to provide a measure of justice for Holocaust victims and their families by developing and implementing U.S. policy to return Holocaust-era assets to their rightful owners, ensuring the Holocaust is remembered and commemorated in a historically accurate manner, and promoting Holocaust education and research. As special envoy, Cherrie will contribute to the department's mission of combating anti-Semitism in all its forms and promoting the rule of law. Her assignment underscores the Secretary's commitment to the importance of resolving outstanding issues of the past.
# # #
Contact: pr@wjro.org.il
For media inquiries please contact pr@wjro.org.il