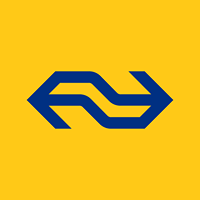 DUTCH NATIONAL RAILWAY'S (NS) ANNOUNCEMENT OF APPLICATIONS TO COMPENSATE HOLOCAUST VICTIMS IS AN IMPORTANT STEP
WJRO Encourages Nederlandse Spoorwegen (NS) to accept the Independent Committee's Recommendation to Address those Excluded in the Compensation Program including more than a Hundred Thousand who Perished
New York, NY (August 1, 2019) The World Jewish Restitution Organization (WJRO) acknowledges the Dutch National Railway – Nederlandse Spoorwegen (NS) – announcement today of the application process as an important step in compensating Dutch Holocaust survivors, their spouses, and their children, for NS's role in deporting Jews to Nazi death camps during World War II.
WJRO also urges NS to accept the NS advisory committee's recommendation to address those excluded in the compensation program, including more than a hundred thousand people who perished.
"The Dutch National Railway (NS) compensation program is a significant acknowledgment of the role the NS played during WWII in the suffering endured by Dutch Jews transported on NS trains," said Gideon Taylor, Chair of Operations, WJRO. "In consultation with WJRO and the representative body of the Dutch Jewish community, the NS should now designate additional funds to fulfill its Committee's recommendation to provide a 'collective expression of recognition of the suffering and fate' of the vast majority of Dutch Holocaust victims who did not survive following transport by NS or are not covered by NS's compensation program."
In November 2018, NS announced that it would establish a compensation program for Holocaust survivors and their families transported by the NS.  In January 2019, NS appointed the Committee on Individual Compensation for Victims of WWII Transport by NS to provide advice on the level of benefits and on who should be eligible for them.
Based on NS's announcement, each Holocaust survivor is eligible to receive €15,000 ($16,700), and surviving spouses of someone transported by the NS will receive €7,500 ($8,400).  Surviving children born before May 8, 1945, the day World War II ended in Europe, will also receive €7,500 ($8,400), those born after VE Day will receive €5,000 ($5,600).
NS will begin to accept applications on August 5.
More than 75 percent of Dutch Jewry was deported and murdered in the Holocaust, most of them transported to their death by the NS. The Nazis deported Jews to the transit camp Westerbork on NS trains.  Approximately 107,000 Jews, including Anne Frank and her family, were sent there before eventually being transported to other concentration and extermination camps, including Auschwitz, Vught, Amersfoort, and Sobibor.  Only 5,200 survived.
The victims included approximately 20,000 children who were transported during the war to extermination camps where they were almost immediately gassed.
Only about 30,000 of the 140,000 Jews living in the Netherlands at the start of WWII survived the war.  This represents the largest percentage of Jews to die in a country during the war except for Poland. Today, there are between 41,000 and 45,000 Jews living in the Netherlands.
The profit NS made for operating the trains to transport victims is estimated at present-day €2.5 million ($2.8 million) under Nazi occupation for operating the trains.  The NS officially apologized for its role in 2005 in the WWII deportations of Jews and other victims.
More information about the NS Holocaust compensation program is available here.
For media inquiries please contact pr@wjro.org.il