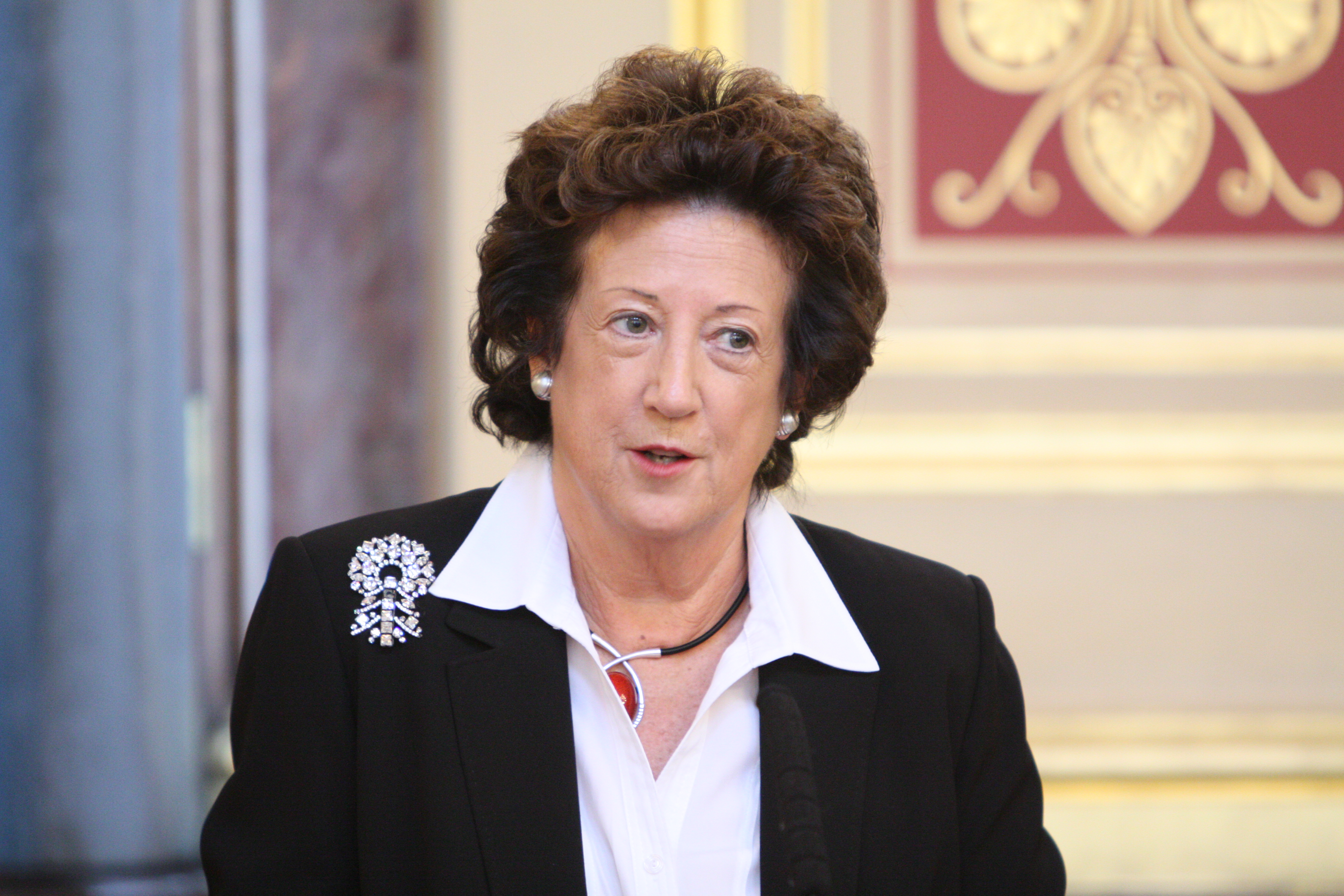 Britain Reaffirms Support for Holocaust Restitution
The British government has reaffirmed its commitment to help Holocaust survivors whose property was unjustly taken during the Holocaust and its aftermath.
In a letter last week to the Board of Deputies of British Jews and the World Jewish Restitution Organization (WJRO), Minister of State at the Foreign and Commonwealth Office Baroness Anelay,  declared Britain's resolve to urge Poland and other countries in Central and Eastern Europe to fulfill their responsibility to ageing Holocaust survivors so they can live their remaining days with dignity. Baroness Anelay was responding to a September 29 letter from the Board Chief Executive Gillian Merron and WJRO Chair of Operations Gideon Taylor requesting that the British government redouble its efforts for Holocaust restitution.
"This Government attaches great significance to supporting the families tragically affected by the Holocaust – including on the important issue of property restitution," Minister Anelay stated in the October 25 letter. "We will continue to press for due recognition for victims in countries such as Poland and beyond. We value our close working relationship with both your organizations in taking this work forward."
Baroness Anelay cited the 2009 Terezin Declaration, in which the United Kingdom and 46 other countries affirmed the importance of restitution of private property, as well as Jewish communal and heirless property.
"The UK remains committed to working with international partners to encourage the full implementation of the Terezin Declaration," she wrote.
In response, Board of Deputies Chief Executive Gillian Merron commented: "We are heartened by the strong support for property restitution for Holocaust survivors expressed by Baroness Anelay on behalf of the Government. The United Kingdom has long played a leadership role in pursuing justice for Holocaust survivors and we look forward to making progress together."
Gideon Taylor, Chief of Operations at the World Jewish Restitution Organization, said: "More than 70 years after the Holocaust, we are committed to getting survivors the support they need to live their remaining days in dignity. Restitution will also help Jewish communities devastated by the Holocaust to sustain and revitalise themselves."
Baroness Anelay's letter can be found here.
The Board of Deputies and WJRO letter can be found here.
For media inquiries please contact pr@wjro.org.il