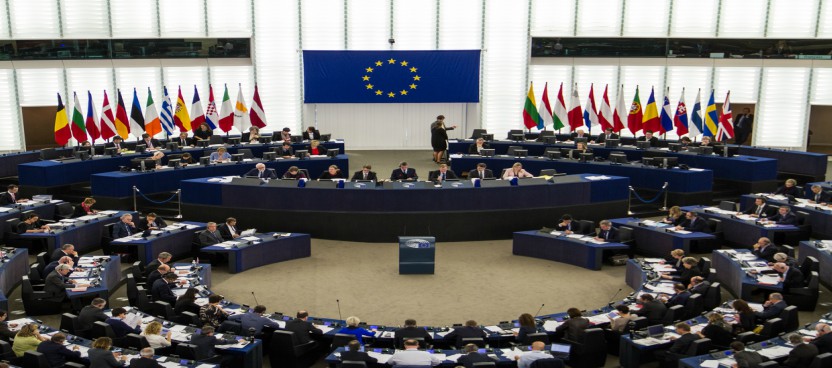 WJRO Applauds EU Parliament President's Support for Holocaust Survivors, Restitution
BRUSSELS, Nov. 3 – The World Jewish Restitution Organization applauds European Parliament President Martin Schulz for fully endorsing the return of property and possessions unjustly taken from Jewish communities and victims during the Holocaust.
"I personally acknowledge the importance of the restitution of and compensation for immovable property, Jewish art heritage and other cultural assets pillaged during the Holocaust and its aftermath," President Schulz stated in a letter to MEP Gunnar Hökmark of Sweden, chair of the European Alliance for Holocaust Survivors. "I therefore fully endorse implementation of the European Parliament resolutions on the Return of Plundered Property to Jewish Communities and the Restitution of the Possessions of Holocaust Victims."
Schulz's letter, released last week, described restitution in the context of the European Parliament's role as a "fierce defender of democracy and respect for the rights and dignity of all human beings, regardless of their ethnic or social origin, religion or beliefs."
Schulz wrote in response to a letter from the European Alliance for Holocaust Survivors (EAHS), which was launched last year by WJRO.  Thirty-six Members of the European Parliament from diverse parties and countries signed the EAHS letter calling for strengthening efforts for the restitution of Holocaust-era property, and related concerns facing Holocaust survivors.
In response, Schulz stated: "You may count upon my political support when it comes to discussing matters such as the restitution of goods, social welfare support for Holocaust survivors, the preservation of Jewish cemeteries, supporting educational projects aimed at raising awareness and the remembrance of the tragic events which unfolded in the first part of the twentieth century, at both the European and international level."
WJRO Chair of Operations Gideon Taylor hailed President Schulz's letter, calling it "a major step forward to address with compassion and justice the care of aging Holocaust survivors, and the return of property unjustly taken during the Holocaust and its aftermath."
"We look forward to working with President Schulz and the European Alliance for Holocaust Survivors in fulfilling this sacred obligation to assist Holocaust survivors in the twilight of their lives," Taylor said.
MEP Hökmark said: "On behalf of the EAHS, we sincerely welcome the letter from President Schulz, which reaffirms the European Parliament's strong commitment to the restitution of property to Holocaust victims and their heirs, and to Jewish communities in Europe. The European Parliament must continue to call for restitution as integral to the rule of law and respect for the rights and dignity of survivors and their families."
President Schulz's letter can be found here.
The EAHS letter can be found here.
Examples of European Parliament resolutions on restitution can be found here.
For media inquiries please contact pr@wjro.org.il