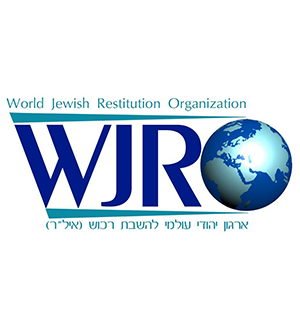 WJRO's New Website Supports Advocacy Efforts For Holocaust-era Property Restitution
Revamped Site Also Provides Latest News, Comprehensive Information
New York, Feb. 10 – The World Jewish Restitution Organization has launched a new website that will serve as a resource for Holocaust survivors and their families as well as for the growing movement of advocates seeking to resolve Holocaust-era property restitution issues in Eastern and Central Europe.
The website provides in-depth data on restitution issues in 18 countries. It also presents background on international declarations and resolutions that have established a clear consensus on the need to provide restitution for property stolen by the Nazi regime and subsequent Communist regimes.
The WJRO site is available in both English and Hebrew.
"Survivors and their families, as well as advocates, will benefit from the tools on the new website," said Gideon Taylor, WJRO chair of operations. "We hope that WJRO's well-organized information helps in this renewed campaign to secure a measure of justice with regard to Holocaust-era property restitution issues across Europe."
For instance, the website has specific information for Holocaust victims of Polish origin who may now be eligible for monthly payments of about PLN 400 (approximately $130) from the Polish government, a direct result of recent WJRO efforts.
Taylor added, "As WJRO continues to achieve results, the website will serve as a timely resource."
The easy-to-use site also allows for advocacy efforts through social media, regular updates through WJRO's newsletter, and a robust "Take Action" portal that provides direct engagement with lawmakers on specific restitution initiatives.
"The new WJRO site leverages leading-edge technology to work toward – and perhaps swifter – results in the world of Holocaust restitution and compensation," said David Feinman, WJRO's Washington representative.
Additionally, WJRO is on Facebook at http://facebook.com/worldjewishrestitutionorganization and on Twitter at http://twitter.com/WJRORestitution.
For media inquiries please contact pr@wjro.org.il