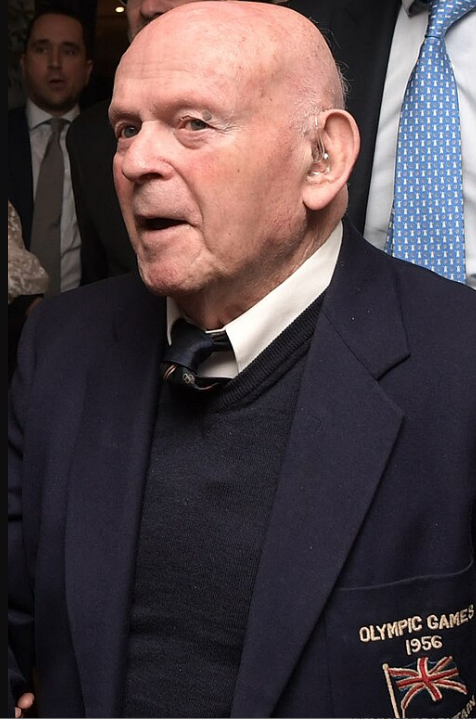 WJRO STATEMENT ON THE PASSING OF SIR BEN HELFGOTT, HOLOCAUST SURVIVOR, BRITISH CHAMPION OF HOLOCAUST EDUCATION AND REMEMBRANCE, AND ADVOCATE FOR JUSTICE
(New York, NY) June 16, 2023:  The World Jewish Restitution Organization (WJRO) mourns the passing of Sir Ben Helfgott, Holocaust survivor, British champion of Holocaust education and remembrance, and advocate for justice.
Mark Weitzman, WJRO's Chief Operating Officer, issued the following statement:
"With the passing of Sir Ben Helfgott, the world has lost a true hero who triumphed over unimaginable hardships and emerged as a beacon of resilience. I knew Sir Ben for many years, and he has always been a personal inspiration to me and all those who work on behalf of Holocaust survivors to further advance Holocaust education and remembrance. We mourn his loss and honor his extraordinary spirit."
Sir Ben Helfgott dedicated himself to helping Holocaust survivors, promoting Holocaust education, and combating discrimination. He served as the Chairman of the Holocaust Memorial Trust in the United Kingdom, playing a pivotal role in raising awareness about the atrocities of the Holocaust and preserving its memory. He was a founding member of the '45 Aid Society, an organization created by Holocaust survivors to support one another and ensure their stories were heard.  He was also a board member of the Conference on Jewish Material Claims Against Germany (Claims Conference.)
His unwavering advocacy and leadership made a lasting impact, inspiring generations to stand up against injustice and create a more compassionate and inclusive world.
###
For media inquiries please contact pr@wjro.org.il