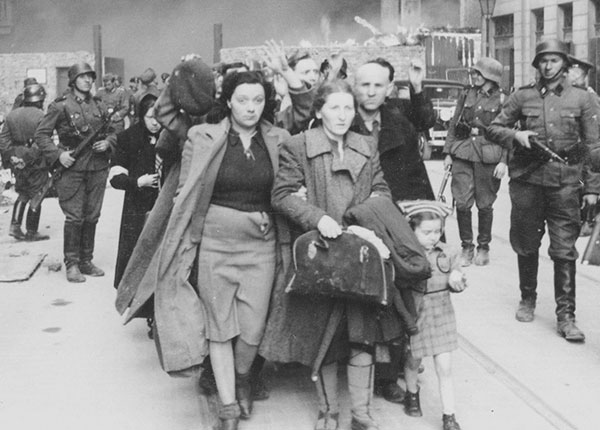 WJRO AND THE CLAIMS CONFERENCE RESPOND TO VERDICT IN DEFAMATION TRIAL OF INTERNATIONALLY KNOWN SCHOLARS IN POLAND
"The telling of history must not be blocked or restricted – this decision damages an open and honest coming to terms with the past," said Claims Conference President and WJRO Chair of Operations, Gideon Taylor. "Poland must encourage open inquiry into its history, both the positive and the negative aspects, in order to build a society for the future, based on solid ground and a genuine understanding of the past."
On Tuesday, February 9, 2021, a court in Warsaw announced its verdict in a defamation case brought against Professors Barbara Engelking and Jan Grabowski for their book relating to the Holocaust.  The court ordered the scholars to provide a retraction and apology. Click here to read more about the verdict in The New York Times.
STATEMENT: The Conference on Jewish Material Claims Against Germany (Claims Conference), a major sponsor of historical research on the Holocaust, and the World Jewish Restitution Organization (WJRO) protest in the strongest terms the verdict by a Polish court in a defamation trial brought against international-regarded scholars Professor Barbara Engelking, Director of the Research Centre for the Extermination of Jews (Polish Academy of Sciences), and Professor Jan Grabowski of the University of Ottawa. The history of the Holocaust requires independent scholarly research that must not be subject to inappropriate efforts at pressure by politicians and the courts. This verdict is a concerning example of Holocaust distortion against which the International Holocaust Remembrance Alliance, of which Poland is a member, has taken a stand.
Click here to learn more about the Claims Conference.
For media inquiries please contact pr@wjro.org.il