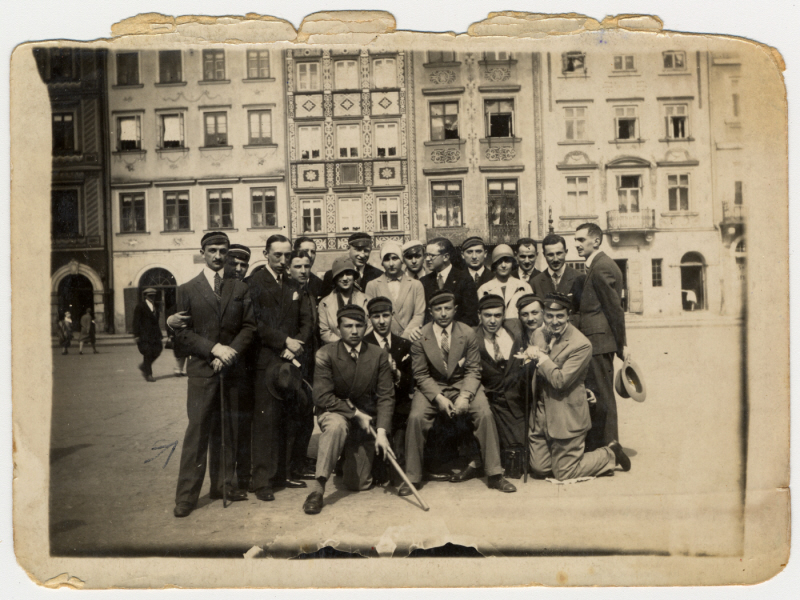 US Senate urges Polish Prime Minister to pass fair restitution legislation
Senators Tammy Baldwin (D-WI) and Marco Rubio (R-FL) authored the bipartisan letter, which was signed by 59 Senators.
March 26 – 59 US Senators sent a bipartisan letter authored by Senators Tammy Baldwin (D-WI) and Marco Rubio (R-FL) urging Poland to quickly pass restitution legislation that does not discriminate against Jewish Holocaust victims or their families.
The letter expresses concern about draft legislation published by the Polish Ministry of Justice that the Senators note would "discriminate against virtually all American survivors and heirs".
In the letter, the Senators wrote, "This draft legislation would adversely affect Holocaust victims and their heirs and is therefore of urgent importance to many of our constituents, millions of Americans, and Holocaust survivors around the world."
The Senators added, "Members of the U.S. Senate on both sides of the aisle stand united in seeking justice for victims of the Holocaust and their descendants."
"The World Jewish Restitution Organization welcomes the call by United States Senators for justice for Holocaust survivors and their families," said Gideon Taylor, WJRO Chair of Operations. "With fewer and fewer Holocaust survivors alive today, we call on Poland urgently to address this historic wrong. We are grateful to Senators Baldwin and Rubio and all of the 59 Senators who are raising their collective voice on behalf of Holocaust survivors and their families."
Senators Baldwin, Rubio and Cruz each issued press releases about the letter today.
Background
Since 1993, the WJRO has urged the government of Poland to address the issue of Holocaust-era restitution in a comprehensive manner. Roughly half of the Jews who perished in the Holocaust were Polish – approximately 3 million Polish Jews were killed, 90% of the Poland's Jewish population. Poland is the only major country in Europe that has not passed national legislation for the restitution of property unjustly seized by the Nazis and/or nationalized by the Communist regime.
WJRO's position paper on the proposed legislation, as submitted to the Polish Ministry of Justice, can be found here.
According to the text published by the Ministry of Justice in October 2017, the legislation would:
Require that claimants currently be citizens of Poland today. In addition, it would require that they have been residents in Poland at the time that their property was nationalized by the Communist regime. These provisions would exclude the vast majority of Holocaust survivors, and their families, who left Poland during the Holocaust or in its aftermath and now live outside Poland.

Exclude heirs, other than spouses and first line heirs (i.e. children, grandchildren). This unprecedented exception to existing Polish succession rules would disproportionately harm heirs of victims of the Holocaust. Because of the devastation of the Holocaust, non-linear heirs, such as siblings or nieces and nephews, were often the only remaining heirs to Jewish properties.

Bar claims by foreign citizens if they were eligible for compensation under postwar bilateral treaties between their country and Poland – even if they did not file claims. Most survivors were not eligible to file claims under these treaties, but even those who were eligible often did not know to file claims as they sought to rebuild their lives after the Holocaust.

Prevent people from filing claims for their property if owned through shares in a corporation.

 

Establish a short one-year claim period after which property would be transferred to the Polish Treasury.

 

Eliminate the possibility of return of the actual property, or of substitute property and limit compensation to 20% of the value of the property in cash or vouchers, or 25% in government bonds.
The proposed legislation, in Polish, can be found at the Ministry of Justice website www.ms.gov.pl/pl/informacje/news,9903,duza-ustawa-reprywatyzacyjna.html .
For media inquiries please contact pr@wjro.org.il