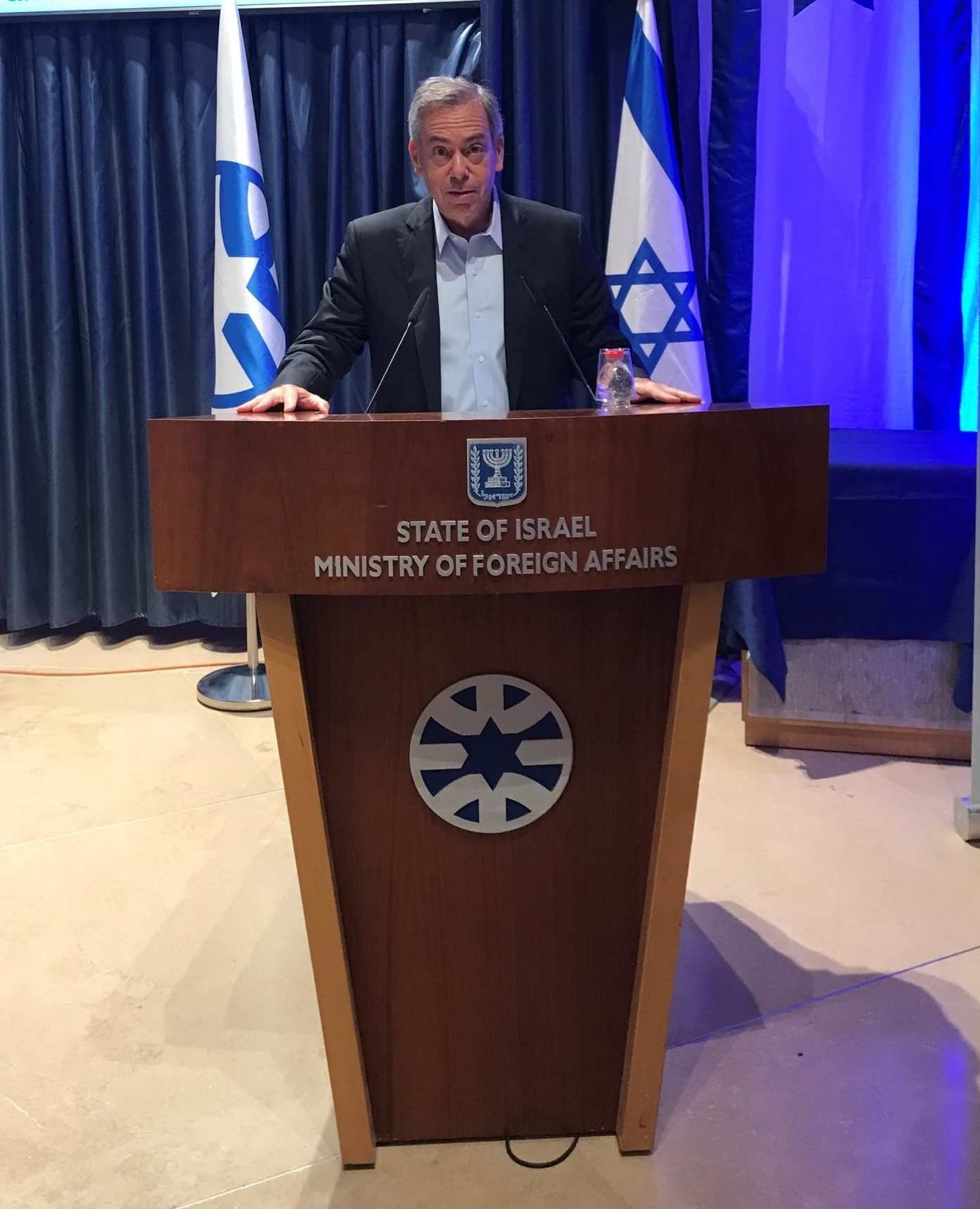 THE WORLD JEWISH RESTITUTION ORGANIZATION (WJRO) NAMES MARK WEITZMAN AS NEW CHIEF OPERATING OFFICER
The World Jewish Restitution Organization (WJRO) is pleased to announce the appointment of Mark Weitzman as Chief Operating Officer, beginning September 1, 2021. Mr. Weitzman will play a leading role in WJRO's advocacy and negotiations efforts to recover Jewish properties in Europe, in pursuit of a measure of justice for Holocaust survivors, their families, and Jewish communities in Europe. The position will be based in the New York office.
Mr. Weitzman joins WJRO with over three decades of experience at the Simon Wiesenthal Center, where he served as Director of Government Affairs and Chief Representative to the United Nations in New York. He is a member of the official US delegation to the International Holocaust Remembrance Alliance (IHRA) where he chaired the Committee on Antisemitism and Holocaust Denial and the Working Group on Holocaust Museums and Memorials. He currently serves as Vice President of the Association of Holocaust Organizations.
"We warmly welcome Mark Weitzman to his new position at WJRO.  He is a dynamic, dedicated, and well-respected leader with more than three decades of experience advocating on behalf of the Jewish people. We are confident that Mark's passion, knowledge, and hard work will strengthen and advance our mission for restitution of Holocaust era assets. We look forward to working with him to help survivors live out the remainder of their lives with the dignity they deserve," said Gideon Taylor, Chair of Operations, World Jewish Restitution Organization (WJRO).
"I am thrilled to be joining the team at WJRO.  Throughout my career, I have been a relentless advocate for Holocaust era justice. I look forward to leveraging my years of experience in order to help secure a measure of justice for Holocaust survivors, their families, and Jewish communities around the world who are still awaiting the return of their property that was wrongfully taken from them during the Holocaust and its aftermath. At a time when the Holocaust is increasingly distorted, I am committed to ensuring that the essential voices and stories of survivors are heard and help maintain the integrity of the historical record," said Mark Weitzman, Chief Operating Officer, WJRO.
Weitzman is considered to be the "architect" of IHRA's Working Definition of Antisemitism and was also the lead author of IHRA's Working Definition of Holocaust Denial and Distortion, which was adopted by the 34 member countries of IHRA in 2013. Weitzman is an acclaimed author, has been a featured speaker at several United Nations conferences, has testified in the U.S. Congress, and has worked together with world leaders in order to achieve policy change.
For media inquiries please contact pr@wjro.org.il