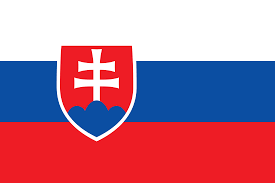 Prior to the Holocaust, approximately 1300 Jews lived in Slovenia. About 130 Jewish people currently reside in the country.
The Denationalization Act of 1991 largely excluded Jewish property owners and their heirs.  While the Terezin Declaration – endorsed by Slovenia and 46 other countries in 2009 – calls for restitution for property seized during the Holocaust and its aftermath, the Denationalization Act only included property confiscated beginning in 1945.  Additionally, the Denationalization Act required a claimant to have Slovenian citizenship, while the Terezin Declaration opposes discrimination on citizenship.
WJRO has urged the Slovenian government to address the unique situation of Slovenian Jews during the Holocaust and thereafter that made Jews largely excluded from the Denationalization Law.  Most of the Jewish population was killed or driven out of the country during the Holocaust.   Perversely, Jewish property seized by the Nazis was often nationalized by the Communists because the Jewish owners were deemed Germans or German collaborators.  In many instances, courts deemed Jewish property heirless before heirs had time to return after the Holocaust.  Moreover, Slovenians who immigrated to Israel between 1948 and 1950 were coerced to renounce their Yugoslav citizenship and to forfeit their property to the State as a prerequisite to leaving the country.
Slovenia has no legislation for the restitution of heirless property.
In June 2018, the Ministry of Justice and WJRO agreed on a joint research project focused on identifying heirless Jewish property.