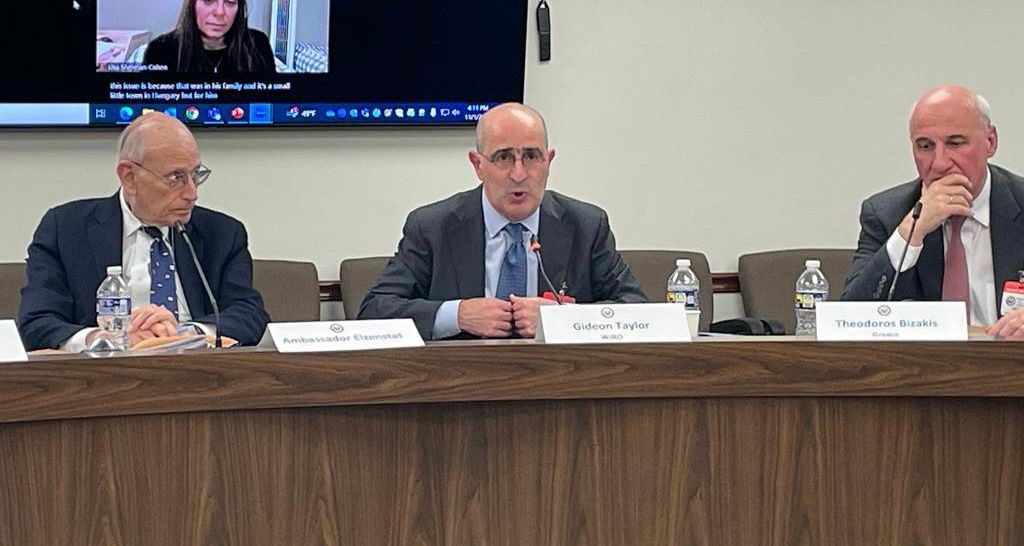 SECOND INTERNATIONAL GATHERING OF HOLOCAUST ENVOYS TO DISCUSS RESTITUTION HOSTED BY THE US DEPARTMENT OF STATE AND THE WORLD JEWISH RESTITUTION ORGANIZATION (WJRO)
Washington, DC, November 1, 2023:  At today's conference at the State Department, the World Jewish Restitution Organization (WJRO) and the US Department of State brought together representatives from over 10 countries, including Envoys, Ambassadors, and experts focusing on addressing outstanding Holocaust era property restitution issues. The group engaged in discussions about seeking effective solutions and involving European governments in achieving justice for Holocaust survivors, their families, and Jewish communities who had their property wrongfully seized during the Shoah.
At the gathering, WJRO and other participants condemned in the strongest terms the brutal attack by Hamas against Israel on October 7. Participants also spoke about the alarming rise of antisemitism internationally and the critical importance of Holocaust education.
###
For media inquiries please contact pr@wjro.org.il