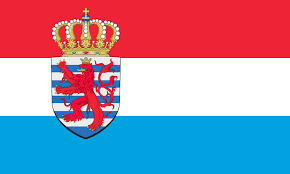 GIDEON TAYLOR'S REMARKS AT THE SIGNING CEREMONY AGREEMENT WITH LUXEMBOURG ON HOLOCAUST ERA PROPERTY RESTITUTION
January 27, 2021 
Gideon Taylor, Chair of Operations, World Jewish Restitution Organization
Distinguished guests, on behalf of the World Jewish Restitution Organization, it is an honor to join together in this historic agreement with the Government of the Grand Duchy of Luxembourg, through the leadership of Prime Minister Bettel, as well as our partners in the Luxembourg Jewish Community and the Luxembourg Foundation for the Remembrance of the Shoah.  I would like to thank the Governments of the United States and Israel for their strong support of this agreement, and particularly former US Ambassador J. Randolph Evans for his heartfelt and tireless advocacy on behalf of Holocaust survivors.
As we sign this agreement, I think of the sheer terror faced by Jews in Luxembourg as German Nazis gathered them at Cinqfontaines and loaded them on trains toward their death. As they experienced humanity at its most evil, could any of these innocent victims have dared to imagine that 80 years later a strong, free and democratic Luxembourg would sign this agreement and establish that very same place as an enduring memorial to honor the victims and commemorate their lives before the Holocaust?
Today's groundbreaking agreement secures a small measure of justice for Holocaust survivors and their families.
We cannot in any way rectify or lessen the horrible crimes committed by the Nazis and their collaborators against Jews in Luxembourg and across Europe.
But, today, Jews around the world and the Jews of Luxembourg join together with the Government of Luxembourg in a sacred pledge to Holocaust victims: you shall never be forgotten, and your legacy shall be kept alive. In the words of Elie Wiesel, "For in the end, it is all about memory, its sources and its magnitude, and, of course, its consequences."
In reflecting on this agreement, Marcel Salomon, a Holocaust survivor and proud Luxembourg citizen now living in Israel. said that his commitment to further the memory of the Holocaust in Luxembourg stems from his duty to his parents and the Jewish community of Luxembourg, and to his responsibility to honor those who were murdered including his grandmother and two uncles.  Today, together we accept upon ourselves this eternal responsibility of memory.
The agreement we sign today recognizes the brutal theft of their possessions that the Jews of Luxembourg endured as an integral part of the Holocaust.
Funds from this agreement to survivors from Luxembourg will be a symbolic acknowledgment of what happened to them.  The agreement also sets a clear process to identify and return dormant bank accounts, insurance policies, and looted art.
The past and the future are inextricably linked. This agreement both acknowledges what happened on the soil of occupied Luxembourg in the past and sets out a plan to educate for the future. This agreement says two things. Firstly, history matters. Secondly, the future is still to be written, and understanding the past can help us learn how to make a better and more just world.
We look forward to working with the Government of Luxembourg on the implementation of this agreement.
Let this historic agreement also serve as a bold call to action for other European countries to act urgently to uphold the commitments they made by endorsing the 2009 Terezin Declaration on Holocaust Era Assets to provide for the welfare of Holocaust survivors, preserve their memory, to address outstanding Holocaust era issues and to teach the Holocaust to each generation.
Thank you.
For media inquiries please contact pr@wjro.org.il