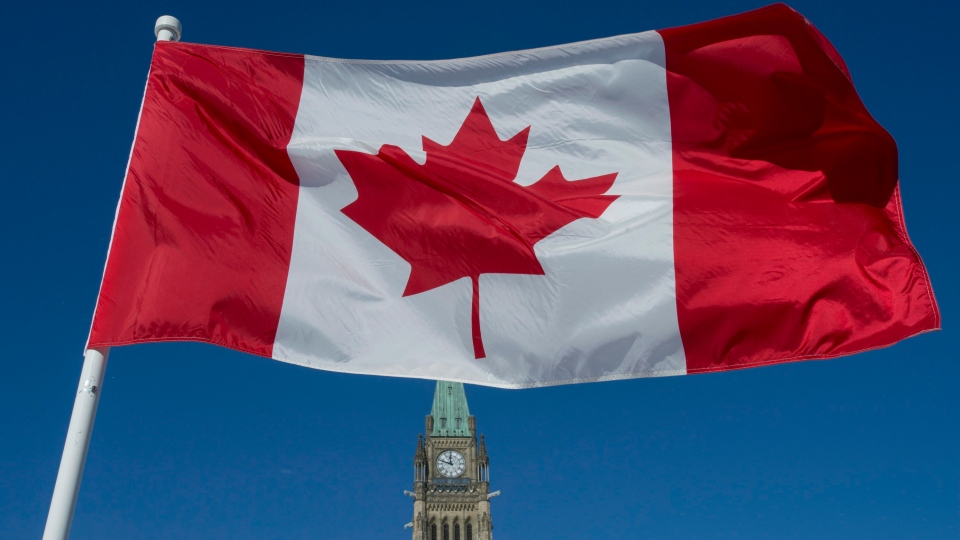 Canada's Commitment to Advocate for Restitution Of Holocaust-Era Property in Poland and Across Europe Praised by Jewish Groups, Holocaust Survivors
Powerful Statements by Foreign Minister, Opposition Leaders — Canadian Diplomats to Raise Issue at Highest Levels
Photo of Canadian Flag by Justin Tang, The Canadian Press
Ottawa, March 12, 2015 – The Centre for Israel and Jewish Affairs (CIJA), the World Jewish Restitution Organization (WJRO), and the Canadian Jewish Holocaust Survivors and Descendants (CJHSD) welcomed commitments by multi-partisan Canadian leaders to advocate for restitution of Holocaust-era property in Europe.
Canadian Foreign Minister Robert Nicholson and foreign affairs critics Paul Dewar of the New Democratic Party and Marc Garneau of the Liberal Party issued powerful statements in support of restitution.
"Canada shares your interest in justice for these survivors and their heirs," Nicholson stated in the letter just sent to CIJA and the CJHSD.
"Foreign Affairs, Trade and Development Canada officials have been instructed to raise the issue with their Polish counterparts at every opportunity, and I intend to do the same with my new counterpart, Foreign Minister [Grzegorz] Schetyna, at the first opportunity," Nicholson also wrote.
"Canadian diplomatic representatives in the Czech Republic and other Holocaust-affected nations were asked to do the same and to coordinate their approaches with other like-minded nations," Nicholson stated.
Dewar and Garneau, in earlier letters to John Baird, who recently resigned as foreign minister, urged him to encourage his counterparts in Central and Eastern Europe to commit to restitution and compensate survivors and their families for property seized during the Holocaust.
"Canada has a clear and proudly multi-partisan tradition of supporting Holocaust victims and survivors," Dewar wrote, adding that "Canada has both the ability and the responsibility to play a leading role in advocating for prompt and proper restitution or compensation, in accordance with internationally recognized standards of justice."
Garneau stated, "There is nothing we can do to make up for the tragedies that the survivors of this dark period in history endured, but we can do our utmost to advocate on behalf of the remaining survivors and their families. We must do our best to try and fix this injustice."
CIJA Chair David J. Cape applauded the commitment of the Government of Canada and the opposition parties. "We can all be proud of Canada's strong commitment – across the political spectrum – to Holocaust victims whose property was seized by the Nazis and their allies," said Cape.
Gideon Taylor, WJRO Chair of Operations, said, "We appreciate Canada's continued leadership in seeking a measure of justice for Holocaust victims from Poland and other countries in Central and Eastern Europe who have waited for decades for the return of their stolen property."
"We all have a responsibility to Holocaust survivors, their heirs, and the victims to resolve this issue as soon as possible," Taylor added.
"Now is the time for the restitution of properties taken during the Holocaust, and I am proud of the government and the opposition's unified support for this issue of justice," said Sidney Zoltak, CoPresident of the Canadian Jewish Holocaust Survivors and Descendants. "Many elderly victims require financial and medical support. It is time for Poland and other countries in Central and Eastern Europe to fulfill their obligations."
Canadian officials made the commitment after CIJA and the CJHSD wrote to Baird, Dewar and Garneau asking for their continued advocacy for restitution of Holocaust-era property. Dewar and Garneau each expressed their support to Baird.
Nearly 40,000 Holocaust survivors resettled in Canada after World War II. Canada has a history of leadership on issues relating to justice for victims of the Nazi regime. The country played an important role in drafting the Terezin Declaration on Holocaust Era Assets, which has been approved by 47 states and calls for just and fair solutions regarding the status of private, communal and heirless property stolen from Jewish families during the Holocaust.
See Foreign Affairs Minister Rob Nicholson's letter here.
See Official Opposition Critic for Foreign Affairs Paul Dewar here.
See Foreign Affairs Critic of the Liberal Party of Canada Marc Garneau's letter here.
For media inquiries please contact pr@wjro.org.il