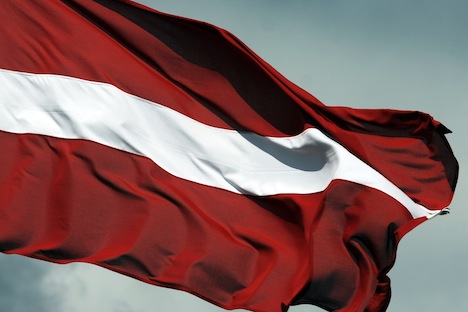 WJRO Commends Passage of Legislation Restituting Jewish Property in Latvia
'Important First Step in Addressing Remaining Communal Property Issues'
New York, Feb. 25 – The World Jewish Restitution Organization (WJRO) welcomed legislation passed by the Latvian parliament that restitutes five formerly Jewish-owned properties to the Council of Jewish Communities of Latvia.
The laws' passage comes after years of talks with the Council of Jewish Communities in Latvia, whose efforts were supported by the World Jewish Restitution Organization. The legislation, passed as a package of separate laws, now goes to the president for his signature.
The U.S. government, led by Special Envoy for Holocaust Issues Nicholas Dean, also played an influential role in achieving this crucial restitution law.
"We welcome the legislation, and look forward to working with the Latvian Jewish community and the Latvian government to ensure these properties are transferred, and that additional steps are taken to restitute the remaining communal properties," said Gideon Taylor, WJRO chair of operations.
The five properties, owned by the Jewish community until World War II, are: a former Jewish school at 2 Abrenes St. in Riga, a former Jewish religious school at 12 Ernesta Birznieka-Upisa Str. in Riga, a former Jewish nursing home at 25 Ludzas St. in Riga, a former synagogue at 13 Klavu St. in Jurmala, and another former synagogue at 31 Liela St. in Kandava.
There are an estimated 270 former Jewish communal properties that have not yet been returned.
Elie Valk, chairman of the Association of Latvian and Estonian Jews in Israel, emphasized the importance of restituting additional properties, saying that it would "help the Latvian Jewish community sustain and revitalize itself as well as provide urgently needed assistance to Holocaust survivors from Latvia."
About 10,000 Jews now reside in Latvia, only 10 percent of the Latvian Jewish population prior to World War II. Many Latvian Jews died in concentration camps located in Kaiserwald, near Mezaparks in Riga, and at Salaspils, also close to the Latvian capital.
For media inquiries please contact pr@wjro.org.il